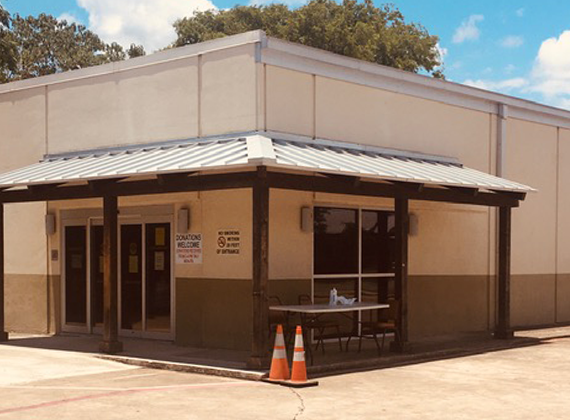 About CAM
Serving thousands of families and individuals in the community.
The Kerr County Area Christian Assistance Ministry (C.A.M.) was founded in 1987 by 8 local churches. The purpose was to centralize the assistance given to Kerr County, Texas residents and provide food, clothing, and assistance with utilities and prescription medicine.
C.A.M. is a 501(c)3 organization existing with the generosity of the member churches, the United Way, local organizations, businesses and the citizens of Kerr County. We receive no governmental assistance of any kind. All donations are tax-deductible.
C.A.M. has no paid employees and never has. All volunteers work for the betterment of the clients and thus our community. We own our own building. With no debt and no payroll we are able to use 96 cents of every dollar for the benefit of our clients.
We are located at 521 Barnett Street in Kerrville, Texas. Our hours of operation are Monday, Tuesday, Thursday from 2:00pm to 4:00pm, and Wednesday and Friday from 10:00am to 12:00pm. We can be reached at 830-257-4222.
Thanksgiving Holiday 2022: Closed Wed, Nov 23rd through Sunday, Nov 27th.
Christmas Holiday 2022: Closed Dec 22 through January 3rd
You are welcome to schedule a tour with an office volunteer. Please contact us for scheduling.
Our office email is kerrcam <at> windstream.net
CAM Member Churches, Congregations, and other Contributors
Barnett Chapel Methodist Church
Calvary Temple Church
Center Point Christian Church
Church of the Hills
Faith Christian Church
First Baptist Church
First Baptist Church, Ingram
First Christian Church
First Church of Christ, Scientist
First Presbyterian Church, Ingram
First Presbyterian Church, Kerrville
First United Methodist Church, Kerrville
First United Methodist Church, Center Point
Foursquare Gospel Fellowship
Friendship Bible Church
Hill Country Society of Friends
Hosanna Lutheran Church
Holy Cross Lutheran
Hunt Baptist Church
Hunt United Methodist Church
Impact Ministries of Kerrville, Inc.
Kerrville Church of Christ
Living Tree Baptist Church
Mt. Olive Baptist Church
Notre Dame Catholic Church
Seventh Day Adventist Church
Southern Oaks Baptist Church
St. Michaels Anglican Church
St. Paul's United Methodist Church
St. Peter's Episcopal Church
Sunrise Baptist Church
Trinity Baptist Church
Unitarian Universalist Church, Hill Country
Unitarian Universalist Fellowship
Unity Church of the Hill Country
Victory Baptist Church
Western Hills Baptist Church
Zion Lutheran Church
United Way of Kerr County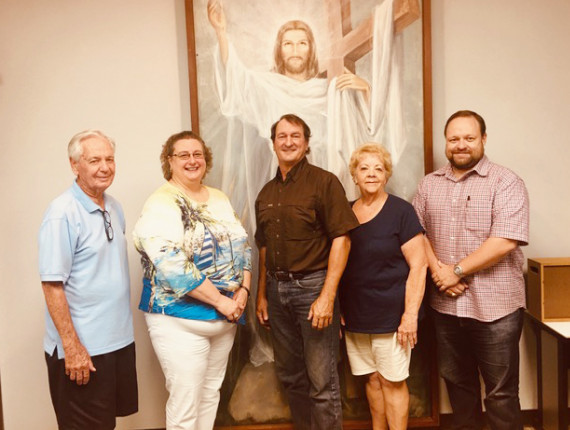 CAM Leadership
Board of Directors:
Dan Sebesta - Director of Operations
Karen Ryan - Secretary
Pastor Joe Fegenbush - President
Lynnette Cooper - Treasurer
J Clint Morris - Director